working for SMART in maluri jusco from 29 mac till 11 april..
As i expected, working there very sien! so everyday i work from 10am till 6pm.. although the working hours seems so SHORT but is LONG for me instead !!! huhu~~
summore we have to "bulatkan" our tied hair.. macam sgt sopan punya.. =.=" white top sumore. =.="""
if u guys got pass by there, muz cum in and visit me ya.. juz near the BLACK CANYON restaurant.. lolx..
but i will off on 4 and 5 april coz ching ming festival.. i minta these 2 daYS off few days ago..
But then my ah ba say 5 april no ching ming ler .. change to 4 april ler.. but my mom say we din go my ah ba's side lerr.. coz 4 april , we have to go to my mother's side de..
dun wan tell me boss dat i will free on 5 april.. haha.. dats mean i m free on 5 april~~~ yeah..
i wanna watch ALICE IN THE WONDERLAND, CLASH OF THE TITANS.. lolx..
btw the yue guang bao he reli very fei lor.. zadao tim~~~ lolxx..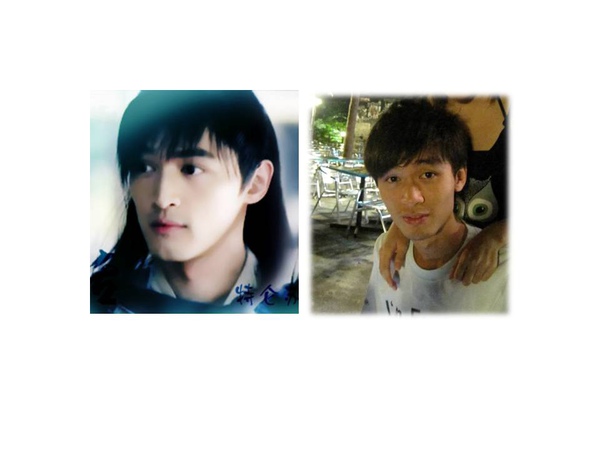 hehe..do they look a little bit alike? ying ying think oni the eyes look alike..
the lut huai gu tot he is him at 1st.. lolx.
dat is my didi's fren lai de.. got went yam cha wif him b4.. i think he is the most leng zai one among my didi's gang.. lolx.. but i m not interested at him.. don get misunderstand.lolxx